Capabilities
Hire dedicated SEO Experts
for first page search
results in SERPs
Technical SEO
Consultative Approach
Our SEO experts don't work for you, they work with you. We use a consultative approach to help you define your organic growth goals and achieve them.
Ethical SEO
Best Practices
We follow SEO best practice to create long term and sustainable search results. We do not indulge in quick tactics (aka black hat SEO) for immediate results.
Meaningful Insights
Data Driven SEO
As a reputed SEO Company in India, our data-driven SEO approach differentiates us from the rest. We build your SEO campaign around the data sourced from various tools.
Experience
Proven Track Record
With over a decade long experience in search marketing and a proven track record across industries, we can use this experience to work for your business growth.
Successful Projects
and counting...
1st Page Rankings
and counting...
Why Hire SEO Experts From Brandconn
Search Engine Optimisation (SEO) has evolved with time. When we first started doing SEO 10-12 years ago, merely adding keywords and building some links was enough to get a website on top of Google search results. But time has changed, competition has changed and hence the approach to SEO has to change as well. We now need to have a greater focus on the technical side of the website, uniqueness, and quality of the content, social signals, and activities of competitors. All these changes in the SEO approach require more time and hence hiring dedicated SEO experts for your business makes sense. At Brandconn, we have a talented pool of dedicated SEO experts who are ready to help you.
Our SEO experts are able to help with all aspects of organic SEO including but not limited to defining an SEO strategy, market research, competitor analysis, technical SEO, link building, content marketing, blog posting, social signals, and analytics.
If you are a local, national, or even international business that requires SEO services to thrive online, you can choose to hire a dedicated SEO professional or just hire on a project basis.
If you are a digital marketing agency looking forward to outsourcing SEO campaigns for your clients, then hiring a team of SEO experts from Brandconn, a reputed SEO company in India can go a long way in delivering the best results for your clients. Our SEO experts are qualified and certified in programs such as Google Analytics, Google Ads, and SEMRush.
Flexible Engagement Models
We offer flexible engagement models for our clients. You can choose to hire a full-time dedicated SEO expert or just hire on a project basis. Irrespective of the model you choose, we assure you about the delivery processes, quality checks, and custom reporting for your projects.
Hire a Dedicated SEO Expert
8 hours per day, 20 days a month
Guaranteed 160 hours of work p.m.
Daily, weekly, and monthly reports
From $1280 per month
Hire on Project Basis
Fixed cost for a fixed scope of work
Adherence to the scope & cost
Monthly progressive reports
From $10 per hour
Working with us, You get the benefit of the latest tools and technology available in the market. Our SEO experts use various tools to gather data for your business and leverage them for your organic growth.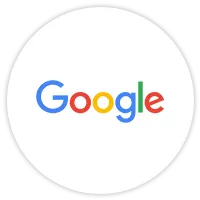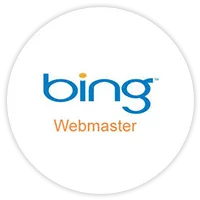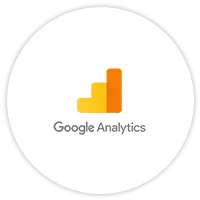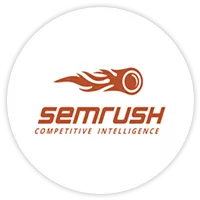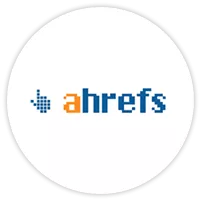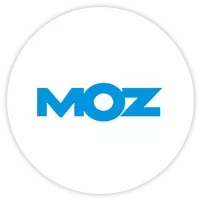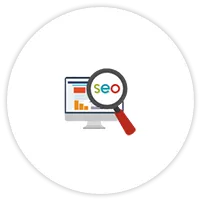 Testimonials
What our clients
say about our
services.
Reliable and Trustworthy

I worked with many agencies in India but then I found Brandconn Digital to be most reliable and trustworthy company. They have good processes.
On-time delivery & Professionalism

"Brandconn has always delivered all jobs on time with great professionalism. We appreciate their involvement with our business success."
Reliable and Committed

"I am glad that we found an associate in India who truly understand us. They are reliable and value the commitments. Highly Recommended."
What is your SEO Process? How does it Work?
We follow a well-defined and time tested SEO process. It starts with the detailed audit of your website, followed by strategy, implementation, and reporting.
What is your reporting format? What kinds of reports can I expect?
Depending on what kind of engagement model you choose, We provide weekly or monthly reports. Our monthly reports cover all important metrics such as keyword performance, traffic, audience, and future actions planned, etc. We also provide a complete work report so you know what is being done.
To see the sample reports, Please check our process documents here.
Do you provide White label or private label reports?
Yes. If you are a digital agency and outsourcing your SEO to us, we can provide all reports in your own branding with a logo, brand colors, and brand guidelines. You can send these reports to your clients directly, thus saving you valuable time in editing them.
Do you offer a performance guarantee?
Yes, we do. We promise progressive monthly results each month showing the progress in your keyword rankings, traffic, etc.
Should I hire a dedicated SEO expert or go for a project based hiring model?
This is the most asked question by far.
Here are some perfect cases for hiring dedicated SEO experts-
Your business heavily relies on Google search results.

Your business is in a competitive marketing landscape

You cater to national or international markets

Your business has multiple business domains

E-commerce companies with a large number of products

Digital Agencies with multiple client projects

Project-based hiring works best for solo business owners, a single website with low competition, or local and regional businesses focusing on specific domestic areas.
We promise progressive month on month results each month.
LET'S COLLABORATE
Got a project?
Let's talk.
Contact us today to discuss your next project or partnership. One of our team members will get in touch with you within 24 hours.