MANAGED OUTSOURCING
Helping Agencies
to
Your Trusted and Reliable Outsourcing Partner
Grow your digital or web agency, improve margins and reduce cost. Expand your proposition and turn around projects more quickly.
With a team of over 60 professionals, Brandconn Digital gives you bandwidth to outsource any type of web development or digital marketing work and get it delivered on time and budget. We help digital and web agencies worldwide to do more, sell more, deliver more and profit more.
Our handpicked and talented team of 60+ members invent, pioneer and deliver digital solutions to our clients across the globe.
Successful projects
delivered
We are proud partners to many leading digital marketing agencies and together we have delivered over 600 projects in different industry verticals.
Watch Our Corporate Video
Flexible Engagement Models
We understand that every organization has specific requirements and offer flexible engagement models to meet every business need. You can either work on a project basis or choose to hire a dedicated virtual resource to assist you full time.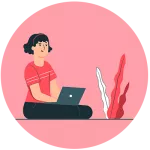 Hire A Dedicated Resource
8 hours per day, 20 days a month
From $1280 per month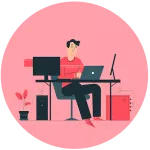 Hire On Project Basis
Fixed cost for a fixed scope of work
From $10 per hour
Skills and Technologies
Choose a Profile below that best suits your requirements
Work with our handpicked, talented team who are further backed by a project manager at no additional cost to ensure a smooth coordination & communication.

Hire Google Ads Specialists


Hire Social Media Analyst
Why Choose Brandconn Digital
As one of the top notch outsourcing company in India, we are leading digital transformation for our clients with our reliability, quality and on time delivery. We make a promise and we like to keep it no matter what.
01.
Handpicked Talented Team
When you hire dedicated resources from us, you can rest assured that you are hiring full time employees, who have been shortlisted from a pool of talented professionals, trained and honed to deliver you the skills you actually require.
02.
Online Project Management
With access to online project management tools like Teamwork, Basecamp, Bitrix or even one that you use in your company, we give you seamless project management experience. All project data is securely and centrally stored and available to access anytime, anywhere.
We have strict physical and legal measures in place to ensure that all your Intellectual Properties stay safe. We also sign a non-disclosure agreement (NDA) and document everything – so that you have promises on records, and not just in words.
We provide complete white label or private label services. All process documents, reports etc. are branded in your own company's Logo and branding guidelines. This saves you time to focus more on business growth.
05.
Scale up or Scale down
Scale up or Scale down on demand. When there are more projects you can increase number of team and hire more resources. Similarly if the project flow is down, you can offload some resources thus remaining profitable.
06.
Trusted by Agencies Worldwide
We are already trusted by tens of other digital marketing agencies worldwide including UK, USA, Australia and rest of the world. It gives us an experience to replicate the same processes or custom design one for you.
Testimonials
What our clients say
about our services.
Reliable & Trustworthy

I worked with many agencies in India but then I found Brandconn Digital to be most reliable and trustworthy company. They have good processes.
On-time delivery & Professionalism

"Brandconn has always delivered all jobs on time with great professionalism. We appreciate their involvement with our business success."
Reliable and Committed

"I am glad that we found an associate in India who truly understand us. They are reliable and value the commitments. Highly Recommended. "
Got a Project?
Or Simply want to explore opportunities.
Schedule a time to talk or get in touch with us.
What kind of assurances do we have for the quality?
As an ISO 9001:2008 quality certified company, we follow well defined processes that ensure that our work standards are same across the projects. Apart from this we have an experienced team, matured processes and wealth of many years of experience that guide us towards quality redemption.
I have outsourced earlier but it didn't work?
Outsourcing doesn't work for many for different reasons but we can tell you outsourcing to India works if you do due diligence and tie-up with a right company that has its processes and system aligned to work in an outsourced arrangement.
It is also important to identify which services to be outsourced and which one to be kept in-house. Once this decision is taken KRA should be defined and reviewed periodically.
I have never outsourced before, Is that a problem?
If you haven't outsourced before it is not a problem. Good thing is that you are making yourselves ready to take advantage of outsourcing which can give much needed impetus to your agency.
Schedule a time to speak with our senior outsourcing director to help you guide through the process and give some insights.
Yes we work in a complete white label manner and remain anonymous to your client unless you really want us to come in forefront in some rare cases.All reports are lablled in your own branding and logo.
We also use your country specific VPN to connect to tools and systems that might be recording login locations and IP addresses.
We are indifferent time zones, how does it work?
We ensure that the team working in your projects have some common overlapping time for important meetings, discussions etc. Also, your dedicated account manager is available through Skpye and WhatsApp for any urgent communication requirements off the office hours.
How do we communicate with team?
We understand how important it is to have a proper communication for a successful project. We have an online project management system that acts as a primary source for projects related communication and central management of all project data. There is instant messaging feature available as well.
Apart from this emails are used for other official communications and there is always Skype , Phone and even access to WhatsApp. Our team and the dedicated account manager assigned to you have high fluency in English and hence able to communicate effectively without a language barrier.
What kind of Engagement model is good for my agency?
We offer flexible engagement models which can be chosen as per your project requirements.
If you have regular work and serve multiple clients then hiring a full time resource make sense as it gives you flexibility to schedule work as per your own priorities, take daily reporting and respond to business dynamics more quickly.
If your work patterns are not regular and you have project that has a fixed scope. In this case it make more sense to go for project based hiring. You send us scope of the project , we access it and provide you a fixed quote.
We are a Creative Design Agency, How can you help?
Bring your designs to live with our pixel perfect conversion for your creative mock pages. Your design and our development capabilities can be complimentary to each other. You can also increase your revenue and cash flow by offering complete digital marketing services to your clients.
We are an SEO agency, How can you help?
SEO is seeing a tremendous paradigm shift where onpage optimization is becoming more important than ever. Many SEO companies struggle with complex onpage implementations, W3C issues, website speed issue or even website mobile friendliness issues. We can handle all that for you and let you focus on increasing rankings for your customers.
Even if you are already outsourcing SEO to other company, it is not a problem and we can work with your SEO provider to help them iron out any technical issues as per their SEO Audit report.
We are a full service Digital Agency , how can you help?
You can save 40%-50% costs by outsourcing your web design , development , SEO, Google Ads or any other related projects to us.
We can help you execute more projects at the same time, run projects in parallel and take more projects onboard, balance load on your internal team.
We are Print Media company, Can you still help us?
Of course we can. We are getting significant number of requests from print media companies who are willing to offer new media projects to their clients. It open altogether a new door of opportunities to them.
We narrow the knowledge gap by our well defined process, training and templates for almost everything you may need. It help you slowly develop these capabilities to be able to offer digital marketing services to your clients.
LET'S COLLABORATE
Got a project?
Let's talk.
Contact us today to discuss your next project or partnership. One of our team members will get in touch with you within 24 hours