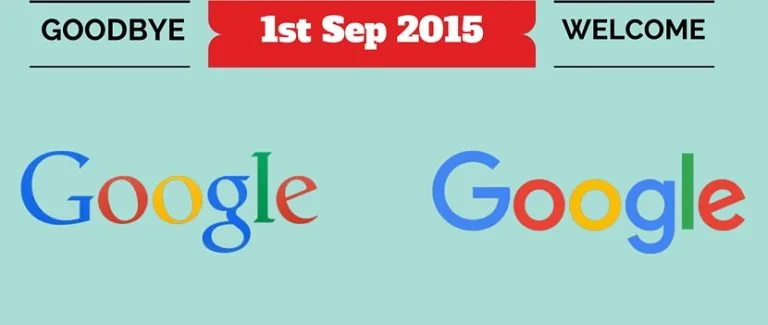 1996: Google's First Logo Was Creepy
Back Rub, the research project that later became Google. It featured a scan of Larry Page's hand.
1997: After one Year – Google's Pre-Launch Logo
1998 – Used From Sep – Oct 1998 Only
Original logo in Baskerville Bold, used from September to October 1998, with a different colour combination from the one in use today. The first G was in Green color
1998 – Adding an Exclamation mark in Yahoo Style
The logo was used from Oct 1998 to May 1999. It differs from previous version with the color of initial G changed from green to blue. An exclamation mark was added to the end in the similar way like Yahoo. This color sequence is in use till date with different variation and hues.
1999 – Exclamation mark Removed
Google logo changed to one based on the Catull typeface. It was used between May 31, 1999 and May 5, 2010. The exclamation mark was removed. This then continued to be basis for further changes.
2010 – A Logo Facelift
The logo from May 6, 2010 to September 18, 2013, showing a reduced distance of the projected shadow and a change in the second "o" to a different yellow hue.
2013 – Letters Flattened, Shadows Removed
In a major change, Google changed the logo from September 19, 2013 to September 1, 2015, showing flattened lettering and the removal of shadows.
2015 – The All New Google
Google unveiled the new logo on 1st Sep 2015, the latest development. The new logo is done in a sans-serif typeface. It reflect the evolution of Google products and services. A multicolored "G" will be the company's smaller icon, replacing the blue "g."